Tyreek Houston
UX Researcher & Strategist
I ask questions to help people understand, shape, and solve problems in technology and society.
​I'm a fitness enthusiast, avid traveler, whole foods advocate, social justice advocate, barber, dog dad, and blockchain enthusiast. I studied Library and Information Science at Rutgers University, where I earned my master's degree and still mentor students. My research interests are broad but not limited. I have a particular interest in the intersection of educational technologies and race. In 2020, I published my first research paper in The Journal of Higher Education Theory and Practice (JHETP). Since then, I've taken my blockchain enthusiasm directly to its industry, where I now lead research efforts with Infura at ConsenSys.
Have you ever wondered what the application of blockchain technology could be used for? If so, feel free to take a look at the image below that details a few use cases.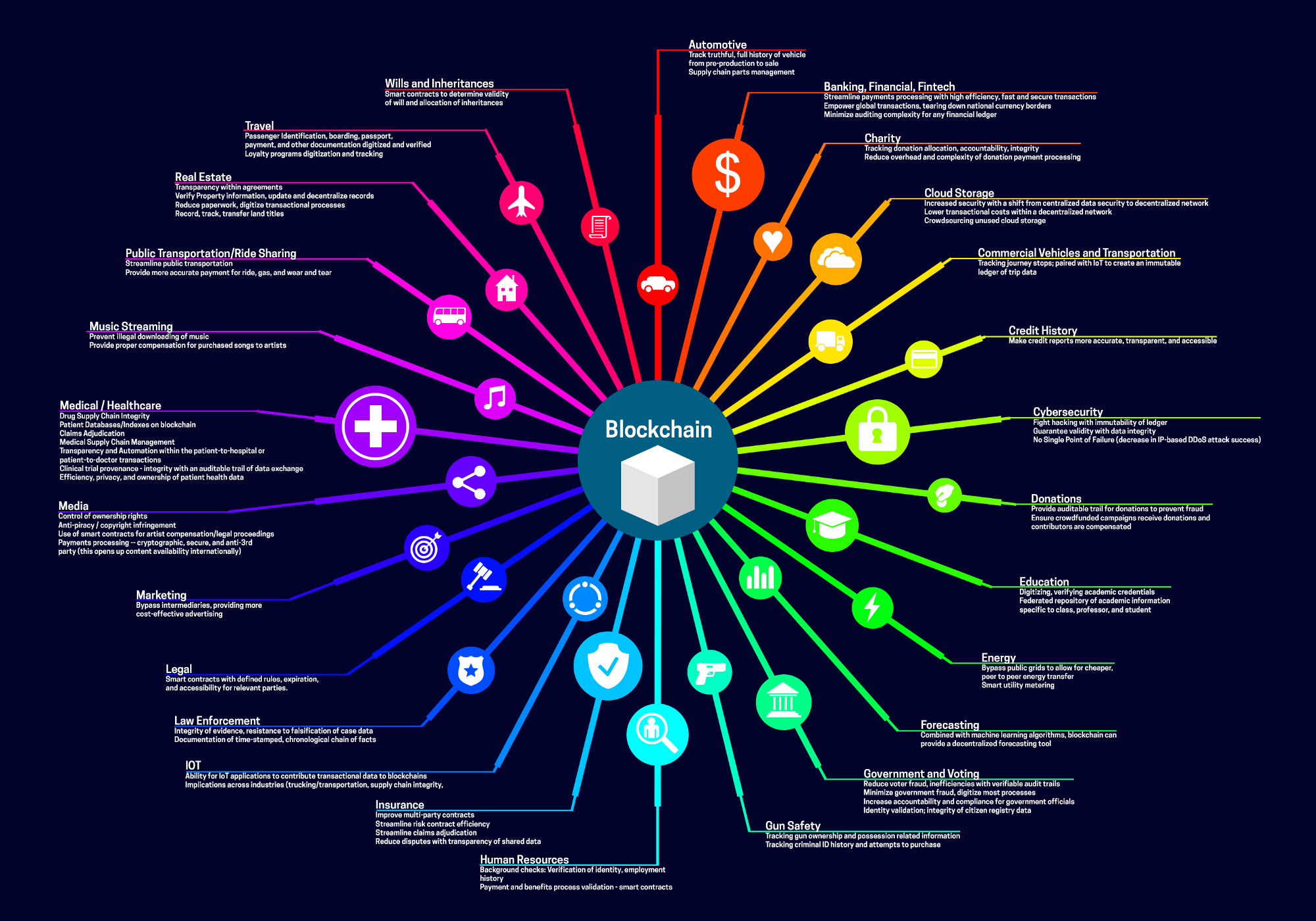 Qualitative Research
I started my research career in my first year of graduate school while also working full time. I conducted an IRB-approved independent study, which allowed me to gain a great deal of experience conducting in-depth interviews and exposure to various qualitative research methods.
Product Strategy
In 2016 I had the opportunity to guide the direction of an enterprise learning ecosystem, which allowed me to gain a tremendous amount of experience creating product strategies and prioritizing plans for execution. Since then, I've been able to guide many other product teams and clients with successful and measurable product strategies.
Things I Like To Do For Fun Outside of Work:
Hiking

Trying new food

Spending time with family and friends

Reading

Watching Netflix

Going to the gym