Background
The leading Web3 API and node provider, Infura, had existing customer feedback that made it clear that not having the ability to share projects with other team members creates frustration. Feedback also provided insight that the way customers workaround not having this feature, actually created a security risk for them. The product team wanted to implement this feature as soon as possible but in a more agile and human-centered way. With the new presence of a researcher on the team, it was their first opportunity to design and develop a feature with research leading the way.
My Role
As the lead UX Researcher on the project, I performed discovery research to learn how customers want to share projects using our API product, understand the privileges they expect to have, and define the level of access and permissions other roles should contain. I worked with a cross-function team of people from our product, design, QA, development, engineering, marketing, business, data science, customer success, and legal team to drive the implementation of this feature end-to-end.
Methods
As a team, we wanted to triangulate and gather as much qualitative and quantitative data as possible since this was a brand new feature for our product. A mixed-methods approach proved the most value for answering business questions and defining jobs-to-be-done. The following methods allowed me to uncover the unmet needs of our customers:
Remote Moderated Interviews

Remote Card Sorting Tests

Moderate Remote Usability Tests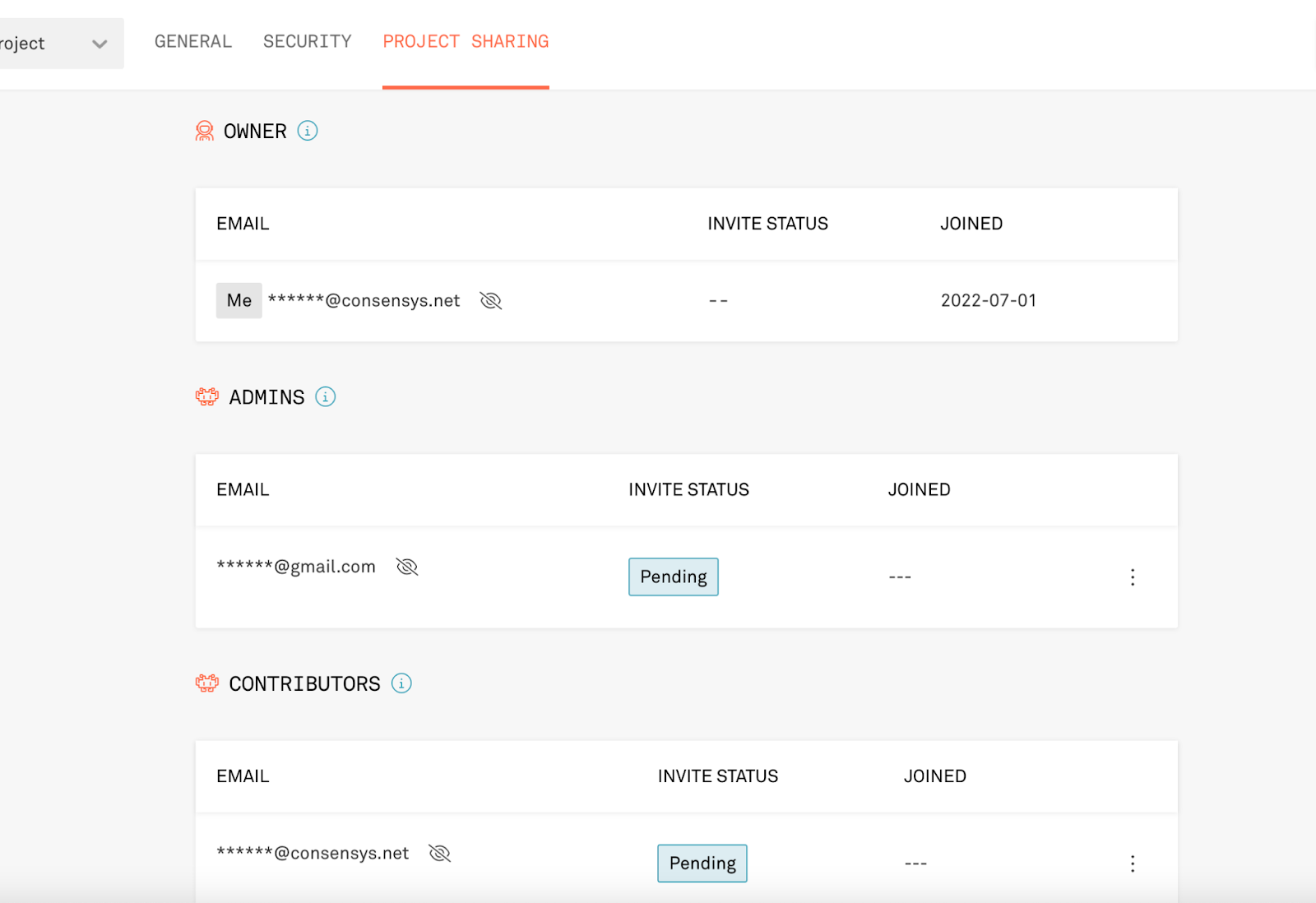 Results
On July 21st, 2022, Infura introduced the ability for customers to share their projects with other team members who also have an Infura account. We were able to deliver a feature that was in high demand and eliminate the need for workaround solutions that unintentionally create security risks. Customers can now collaborate and be safer while doing so.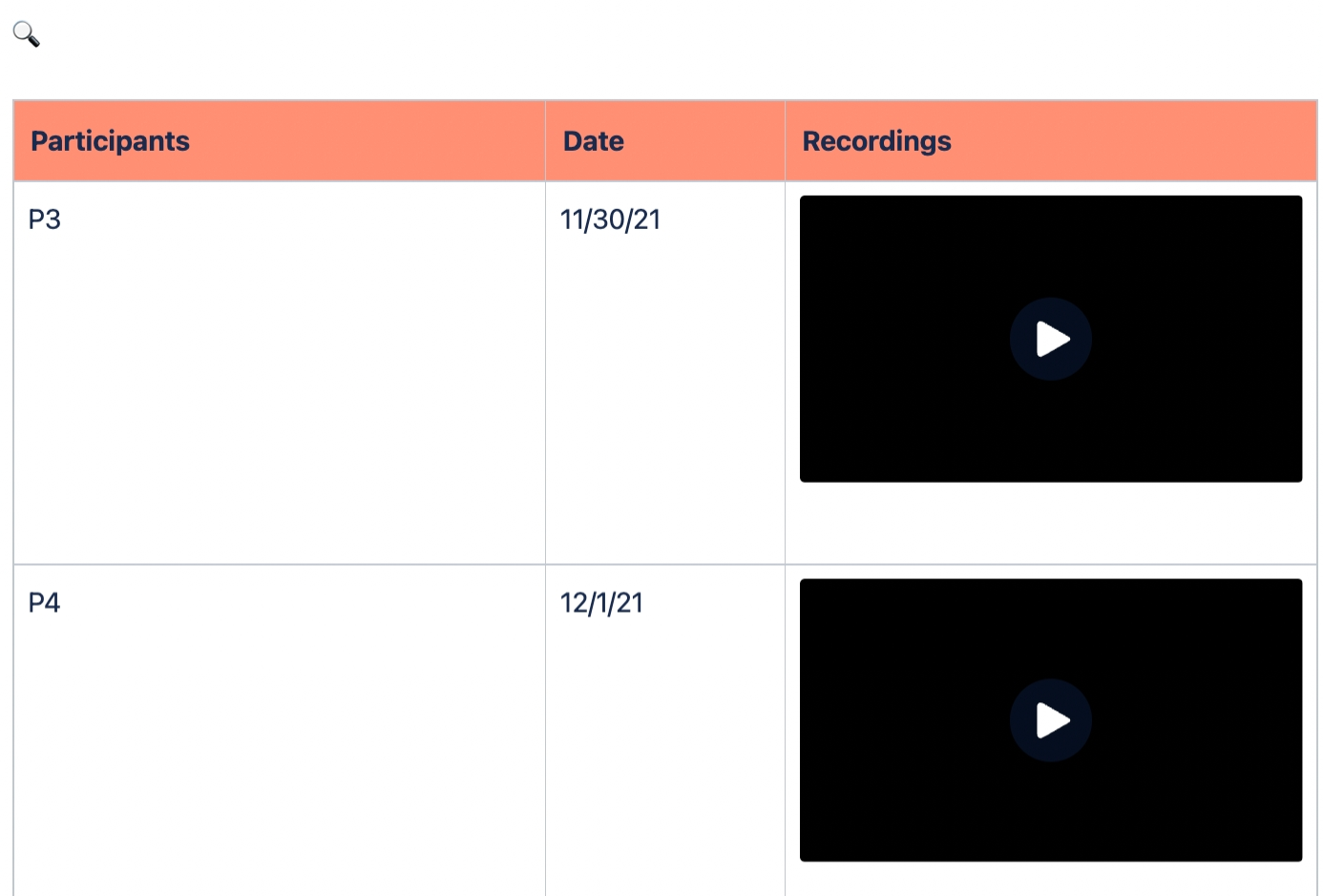 Remote Moderated Interviews
I approached the project by first wanting to understand how current users and partner stakeholders think about sharing projects with other team members. We also wanted to understand what kind of access, permissions, and privileges they think our product should have.
During my first 3 months with the team, I recruited and built a participant panel of over 100 users, which enabled me to seamlessly recruit people for in-depth interviews. I used recruitment emails to target customers from a wide range of environments and titles (freelance developers, small startups, large enterprises, managers, CTOs, and Founders) to ensure the research was inclusive and not skewed toward one kind of audience. A total of 5 participants scheduled time for interviews, which lasted between 45 - 60 minutes each. The insights received helped our team draw key insights and validate decisions for project sharing privileges, access and permissions, and nomenclature to match customers' mental models. It also helped the team identify the various kinds of needs and goals of different users, such as security-conscious users and project-driven users.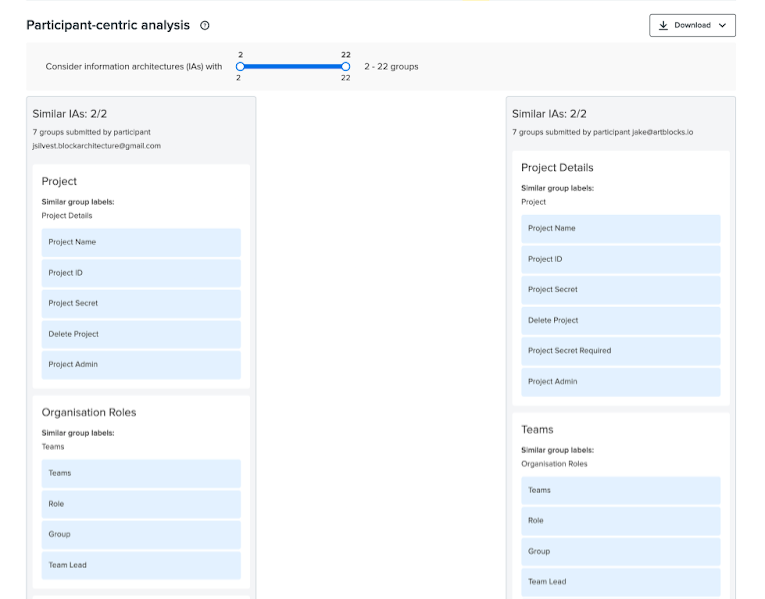 Remote Card Sorting Tests
Synthesizing insights from the interviews revealed a little bit of uncertainty on how people expect the information to be organized with a project-sharing feature. To better understand those nuances and ensure that we followed human-centered design processes, I launched an unmoderated remote card sorting test to learn how users would categorize and group information related to our concept. The categories used in the card sorting test were themes that emerged from the interviews, which were consistent across all participants I spoke to.
The results of the card sorting test helped to inform our team in designing the information architecture for the new feature. More so, it helped with grouping, labeling, and validating assumptions for the new feature, which enabled us to move forward with prototyping.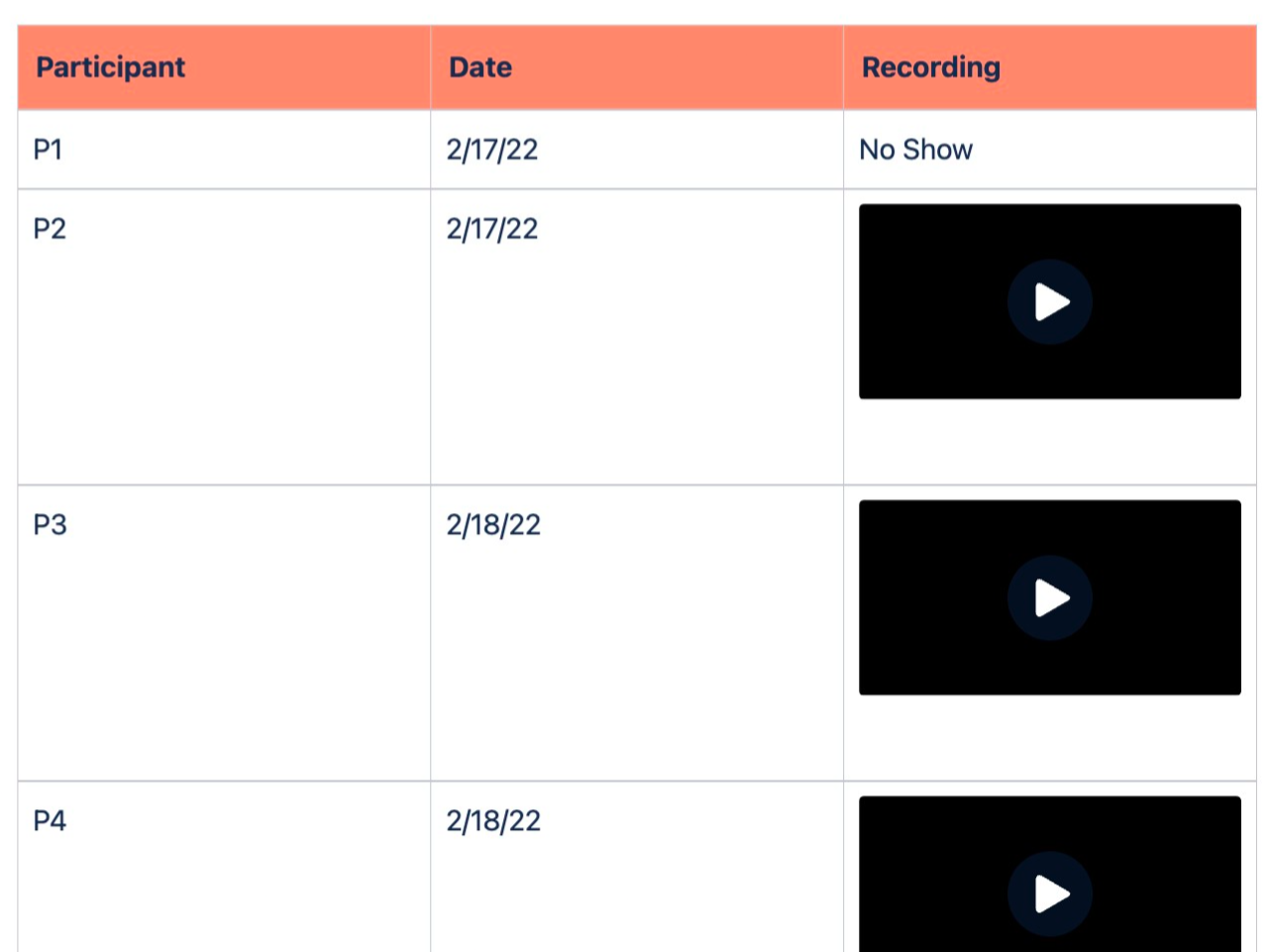 Moderate Remote Usability Tests
When our designer finished prototyping, we moved into our final stage of work to collect feedback and validate our designs. I conducted remote usability tests through Zoom to assess our prototype's performance and evaluate task completion rates with the new feature. A total of 5 participants were recruited for testing, ranging from external customers to internal customers. Each usability session lasted between 45 - 60 minutes. At the end of each session, I also conducted an A/B test on alternative designs we wanted feedback on.
After each test was complete, our designer made rapid prototype iterations before the next usability test, based on the feedback we collected. We noticed that after each rapid iteration made, the overall performance, ease of use, satisfaction, and usefulness metric for the prototype improved. Our final usability test was the quickest and received the most positive feedback because it matched our participant's mental model exactly as they expected. They completed all tasks with ease and learned the new design flow quickly. All of the information collected helped to inform the final design decisions and design flows for the new feature.
Seeing It Happen
The team announced the release of our MPV for the project-sharing feature at the end of July 2022! Customers can now collaborate and monitor the health of their projects using our product in a safe and secure way. I uncovered a lot of useful insights that enabled our team to future-proof the feature for additional post-MVP releases. There's so much more to come for the new feature and so much more in store for our customers.
4
Post-MVP Recommendations